Protect your home with home insurance from Has San Lake Mutual. Learn what comes with your homeowners insurance to protect your belongings from disasters.
We can help you protect this valuable investment with farmowners insurance, customized to your individual needs by a Has San Lake Mutual agent.
Work with a local Has San Lake Mutual agent or get a quote online to learn about our Home & Farm insurance discounts.
View important notices to our policyholders here.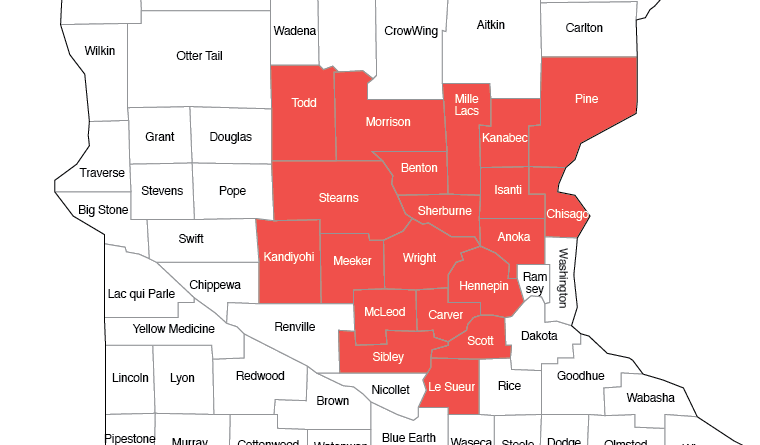 We serve the following counties:
Anoka, Benton, Carver, Chisago, Hennepin, Isanti, Kanabec, Kandiyohi, Le Sueur, McLeod, Meeker, MilleLacs, Morrison, Pine, Scott, Sherburne, Sibley, Stearns, Wright, Todd.